Date: Thursday, July 25, 2019
That is what they told us and they had several used, broken and discarded filter-carts lined up, each representing a previous failed attempt to support their argument. None of them had been successful. The filter equipment suppliers had told them it was impossible to filter gear oil to fine levels.
We were at a large Iron Ore Mine in the Pilbara WA where the dust in the Crusher Gearboxes causes excessive wear and maintenance issues. We were here to show them our Lubemaster OS600 Mill Unit which we designed specifically for contamination issues with Ball Mills and Crushers. The Mill Unit comes complete with an OS600 Centrifuge which holds approx. 6Kg dirt, a 7.5kW Heater and a Vertical Vacuum Chamber which offers increased water removal capacity.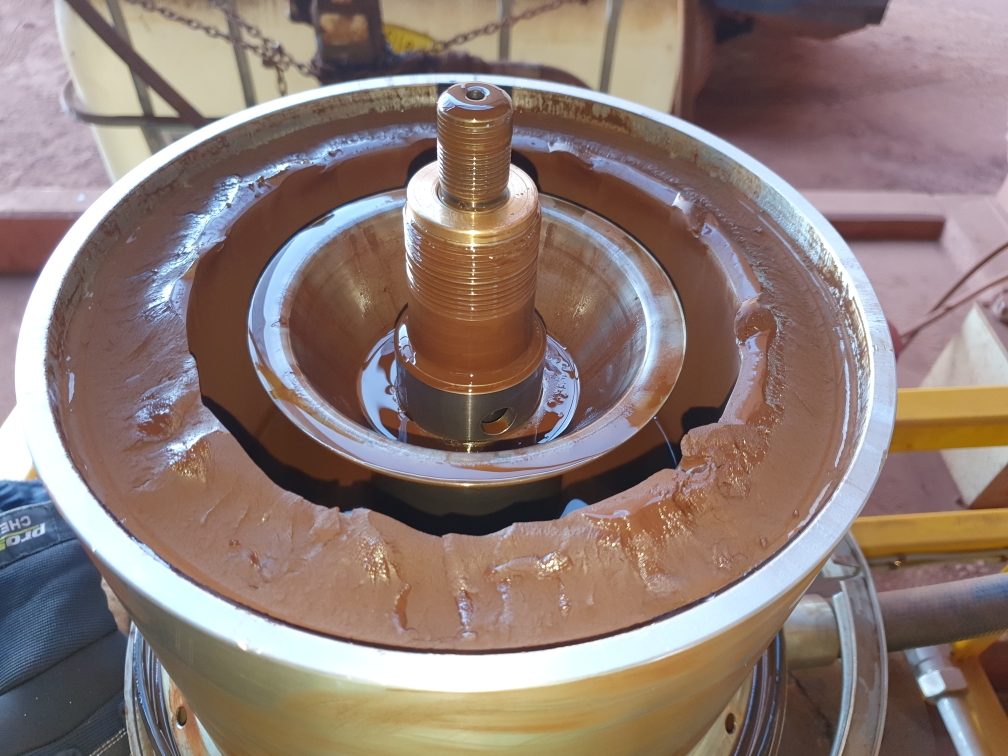 We installed the Lubemaster Mill Unit on the Primary Crusher and left it run for 6 hours. After this time, we removed the centrifuge and took the cover off to find the rotor almost completely full of red sludge. This was a spectacular result.
We removed the sludge and cleaned up the centrifuge rotor which took about ½ hour, then set the Mill Unit back to work cleaning the oil. In the first 6 hours of filtering, the Lubemaster had removed 7.2Kg of contamination from the oil.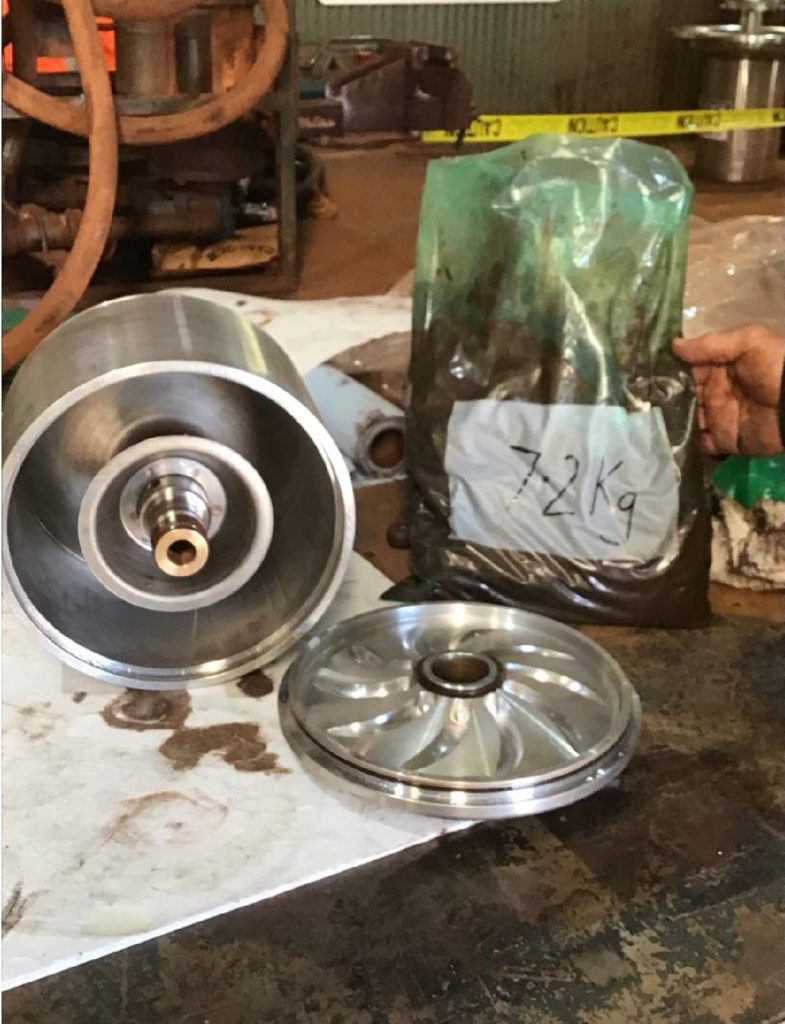 Once the initial clean of the oil has been done and the built-up contamination has been removed, the centrifuge will not require cleaning as often. After 2 weeks of operation, it is now out to a 4 day cleaning cycle which will be expected to stretch out to a weekly cleaning in a week's time as the system cleans up.
The Lubemaster Mill Unit can keep filtering the oil continuously while the crusher continues operating, maintaining the oil in good condition, extending it's life by at least double and dramatically reducing maintenance and downtime.
The Lubemaster Oil Cleaning Mill Unit is very low maintenance and inexpensive to use. It does not need expensive replacement elements to do the job as the centrifuge removes the contamination very successfully.
They were WRONG….. If you have Lubemaster Oil Cleaning equipment, you CAN FILTER GEAR OIL!
Category: Oil Cleaning