Elements and Spare Parts
Filter Elements
We offer a wide range of filters for installation to suit any application and can source and supply most brands of replacement elements at competitive prices.
We keep a ready stock on hand of 3um and 5um filters to suit the final filter on the Lubemaster.
Fullers Earth Elements are available to suit Lubemaster models incorporating this filter.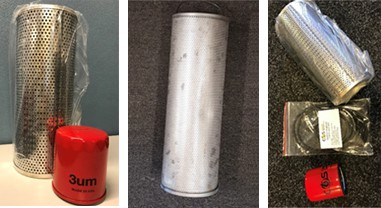 Spare Parts for Lubemaster
All Lubemaster units are equipped with sufficient spare parts to last 2 years.This includes:
1 Viton O-Ring Kit to suit 600 Centrifuge (Centrifuge Cover, Rotor Top & Bottom, Cover Nut, Outer Cover)
1 Viton O-Ring to suit Suction Strainer
1 Air Hose 10mm x 30 metre
3 Spin-On Breathers 3um
Other fittings available include:
Paper Insert to suit OS600 Centrifuge
Pump Service Kit
Replacement Element (where there is a final filter)
We keep a stock of all Lubemaster fittings and accessories so you can order replacement parts at anytime.
The Lubemaster is a low maintenance machine and will rarely need anything more than routine servicing to keep it in good operating condition.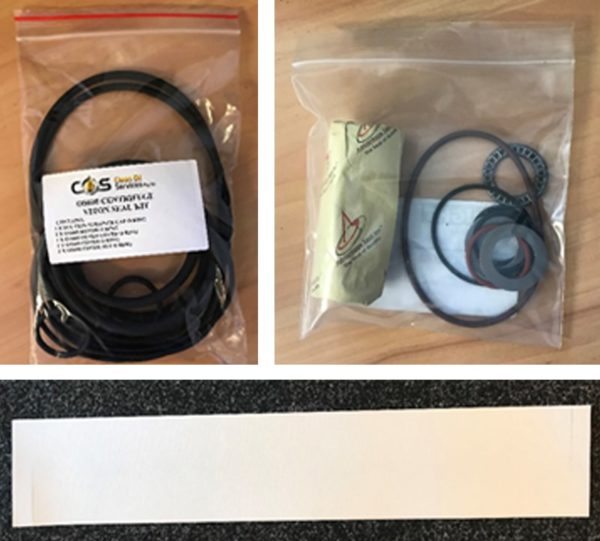 Hydraulic Hoses & Fittings
Clean Oil Services are authorised stockists and supply Gates hydraulic hose and Southcott fittings.
We make hoses in-house to suit your requirements and our technicians can advise on the correct hose type for each application.
JUST ASKS US…