Sample Points
The analysis reports we send back to you depend entirely on the quality of the oil sample provided to the lab – it is critical that they are representative of the oil in the compartment and not contamination from the sample collection.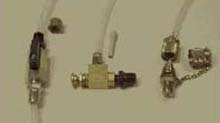 Taking an indicative sample can only be achieved by very careful sample collection which requires some specialised equipment so as not to contaminate the sample and to make sure it tells us exactly what is happening within your oil.
We have developed a suite of simple 'off the shelf' equipment which we market to ensure that samples are taken accurately to give us the best chance of getting correct results.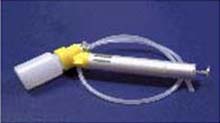 Our range covers all applications from no pressure to high pressure hydraulic systems and allows live collection of samples usually while the machinery continues operating.
Any investment to improve oil sampling techniques is well worthwhile to provide assurance that results are accurate.
Click here to contact us for a free assessment of your site and advice on the best sampling to suit your application.
Together we will produce results.
ORDER YOUR OIL SAMPLING KIT TODAY